New Community Hall at New Credit First Nation
Posted on Jul 22, 2013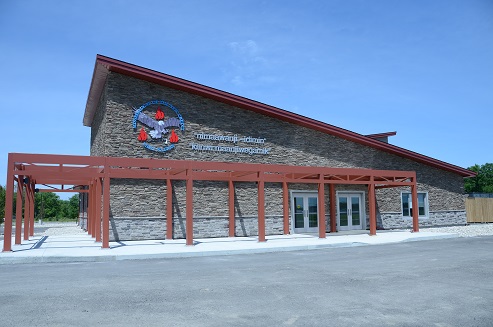 K. L. Martin & Associates are proud to be delivering design, tendering, construction administration and field review services for the new 10,350 square foot Mississaugas of the New Credit First Nation Community Hall.
This facility will be a state of the art community building which encompasses the functional aspect and practicality to staff and visitors, but most importantly will reflect the rich cultural background of the Mississaugas of the New Credit First Nation. This much anticipated community facility includes main hall, meeting rooms, offices and kitchen which was completed in January of 2013 with construction budget of $2.5 million.
This building will be the showcase facility of the community that will host various community and business events. It will be a facility that the community can take pride in and will be proud of for years to come.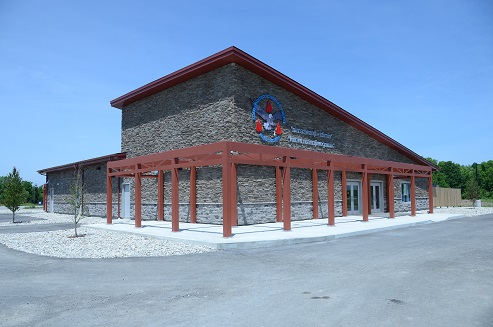 Six Nations New Library/Archival Building Design Underway
Posted on Feb 21, 2013
The Six Nations of the Grand River are proud to announce they will be proceeding with the design of a new $15.0 - $20.0 million Public Library and Archival Repository building. K. L. Martin & Associates Corp. are pleased to be providing data collection, site collection, site investigation, conceptual plan development, design brief and detailed design services for this much needed facility.
This new 50,000 square foot community building will include provisions of Accessibility for Ontarians with Disabilities Act and will be centrally located. The two storey facility will be a state of the art building and designed in consideration of LEED certification standards, while encompassing the functional needs and practicality to community members, staff and visitors. It will be designed to reflect the culture of the Six Nations of the Grand River and include library, offices and archival areas.
During the facility design KLMC will work closely with all the members of the Project Team and members of the community, as required, to reflect the cultural background of the Six Nations of the Grand River.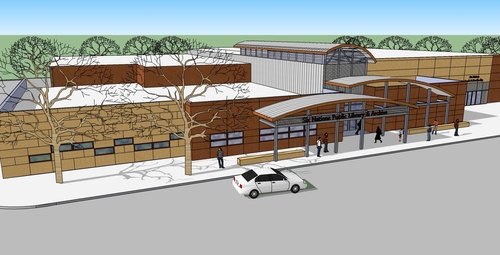 FNESL Launches New Website
Posted on Feb 20, 2013
First Nations Engineering Services Ltd. (FNESL) is a sister company of KLMC that specializes in providing professional engineering services that meet the needs of their clients.
Their prime field of expertise is infrastructure engineering with a strong emphasis on environmental considerations. FNESL has acted as the prime consultant to clients in the development of water treatment and distribution systems, wastewater treatment and collection systems, land development, roads reconstruction and other community facility projects. To date, the construction value of these infrastructure projects have totaled in excess of $120.0 million, to visit their website click here.